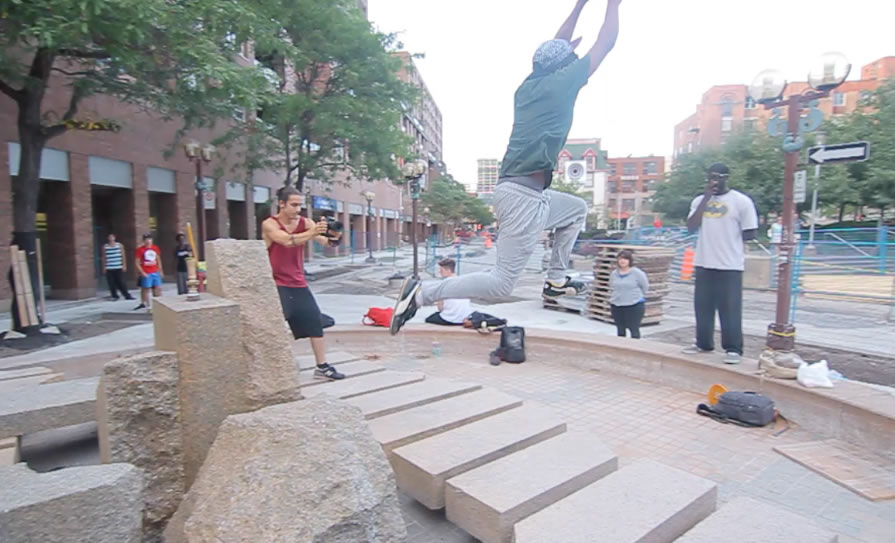 By: Sha Mualimm-Ak
The last minute decision to drive up to Montreal's yearly jam with the Storrs Blog gents was well worth it! Myself and Harjit Kaur from NYC, along with members of Storrs Blog, comprised currently of University of Connecticut students Eric Zdanowski, Shay Subramanian, and Zack Kekac, hopped into Eric's Saab, Montreal bound, at about 4pm on Friday. After a nine hour journey, three hours longer than intended, we arrived to a warm and welcoming greeting from our good friends Yann Bisonette and Stephanie Remillard, who graciously opened up their home to us for the weekend. After catching up, we got to bed, ready for the next three days of Montreal trainings and shenanigans.
The jam promptly started at 1:30 on Saturday, and we arrived to about 50 practitioners hailing from Toronto, Ottowa, Montreal of course, and other parts of Canada. Dustin Ng and Mich Tudorovic were great jam hosts, and led us through a number of awesome spots in the city of Montreal. As the jam dispersed and night fell, Mich and Dustin guided us through some night missions, and we got a view of Montreal from the top, before grabbing a late dinner and parting ways. We had another full day of training ahead of us.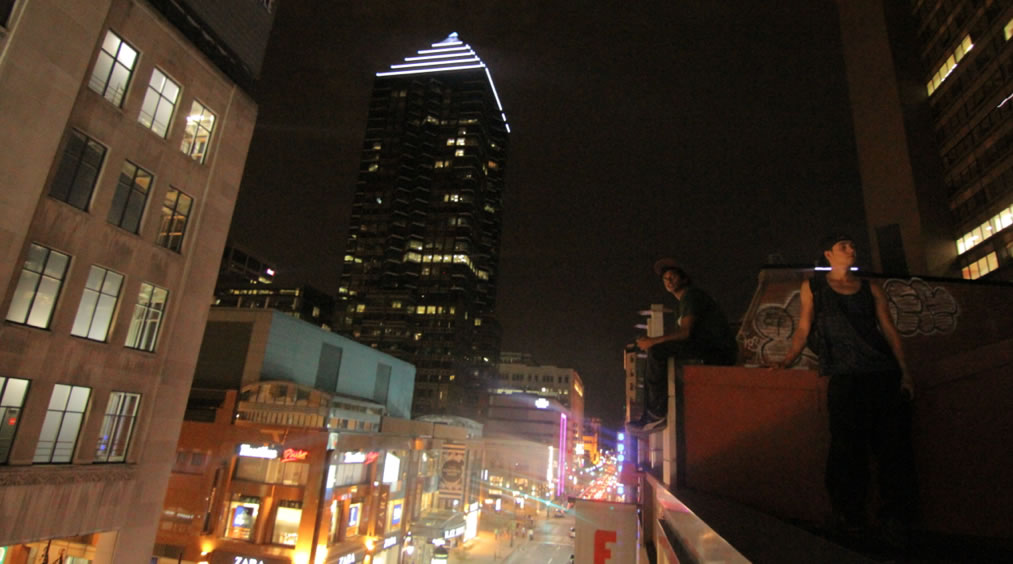 Day two started off at the epic, but appropriately named syringe park. It actually wasn't terribly sketchy as long as you watched where you rolled, and quickly made up for that by being an expansive and dynamic training spot. We trained for one whole hour before the rains chose our next destination for us. An indoor haven at an awesome Parkour facility that was just a short train ride away. The Spot, run by Steven LeBlanc, aka Dim Monk. Despite The Spot being a great training spot, we had to get outside! And the rains had subsided.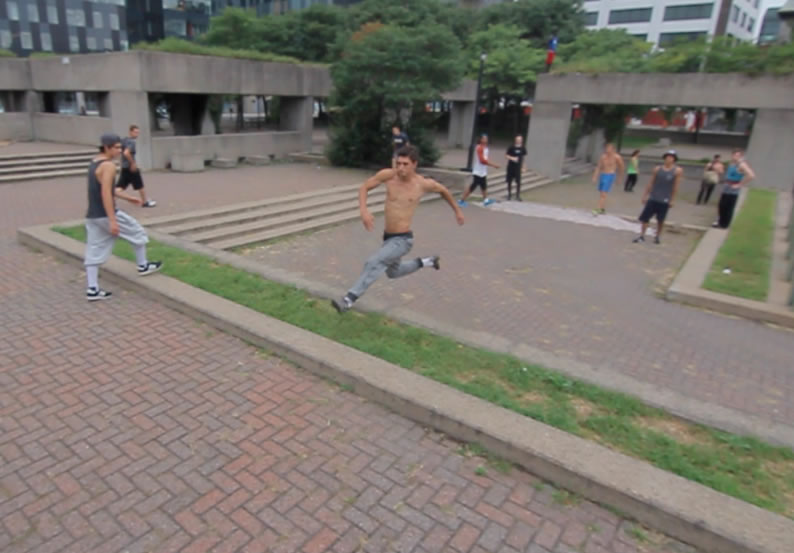 Fortunately for us, Mich and Dustin were down to show us to an amazing mission not far from The Spot. It took only the first climb to gain entry to learn that we had to be alert at all times in order to ensure our safety. This place was falling apart, and there always seemed to be some bottomless chasm or treacherous ledge to fall into or off of at our disposal, should we choose to not carry ourselves with utmost awareness and respect for the risks we were taking. Ladders up elevator shafts secured with zip-ties and rope, floorless bridges connecting silos 20 stories up, a secret room housing an Urban Exploration Club, this factory was definitely a mission to remember, and one of my favorite mission locations to date.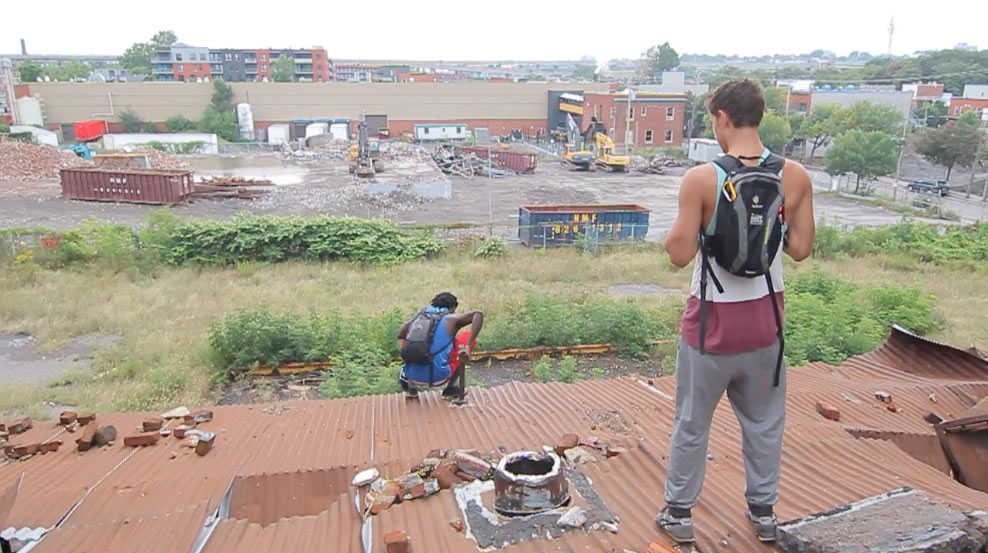 After making our decent, we returned to The Spot for a little more training, before wrapping up and heading back to Yann's. The following day was all about relaxation. Yann showed us to some beautiful nature spots, and we did some swimming and hiking before jumping back into the car and making our way back to the states. What an amazing trip, will definitely try and make it back up to Montreal for next year's jam!