Team APK Blue
Travis Graves
Washington DC | 32 | Parkour Coach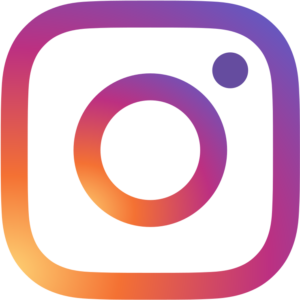 @apkacademy
Travis is team captain of APK Blue and has been working throughout his tenure in the sport to improve others' abilities and enjoyment of parkour. As a parkour coach and director of training at APK Academy, he's using his knowledge to give APK Blue a competitive advantage through workouts and strategy sessions. A parkour practitioner for 14 years, he built upon a youth of competitive ice hockey to be regarded as one of the strongest athletes in parkour. Travis previously competed in parkour competitions around North America landing on podiums at the NAPC and Beast Coast speed competition, as well as placing as a finalist on televised comps Jump City Seattle and American Ninja Warrior.
Jesse Harrison
Detroit MI | 27 | Parkour Gym Owner / Stunt Performer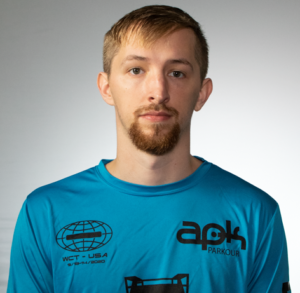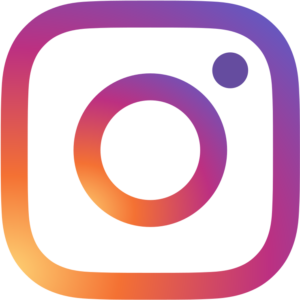 @jesse_flok
Chase Tag is a lifelong dream come true for Jesse. Growing up, he would practice routes on the playground during the summer to be the best at tag when the game was played at recess. That focus and determination even as a kid indicated big things to come for Jesse and proved true as he opened his own parkour gym, Phoenix Freerunning, and became one of the fastest athletes on the parkour competition circuit, highlighted by a win at the HUB skill and speed comp as well as a second place finish at the Beast Coast speed comp. Outside of parkour, Jesse enjoys spending quality time with his fiance and their dog, climbing, hiking, traveling, playing video games and watching anime.
JB Ninjaboy
Augusta GA | 20 | Cheer Coach
JB is a man of few words and a cool, calm, collected style. An aspiring stuntman and actor, he's always looking to build clout and raise his profile. Despite his reserved personality, he lets his skills do the talking and it's hard not to take notice when he busts out double-sideflips and double-frontflips outside! Despite being only 20, he's been in the parkour game for almost half his life at 8 years, which surely contributes to his confidence. When asked what makes him different from other athletes his answer was simple- "I'm JB!"
Sarin Suvanasai
Alexandria VA | 22 | Software Engineering Student / Crossfit Coach and Competitor
Sarin is the fittest man in DC, head coach at Primal Fitness, and an absolute force of nature athletically! With almost no parkour experience, Sarin will test the limits of how pure power and the generalized nature of his training stacks up in the sport of Chase Tag. Coming from a multi-sport background including soccer, wrestling, rowing, football, and tennis, he also has a broad range of personal interests that include building computers and saltwater aquariums, mountain biking, and fixing everything he can get his hands on from Iphones to porcelain. Sarin is a true wildcard since no one has seen him perform in parkour, and his unknown status coupled with his imposing stature will surely bring an intimidation factor to the Chase Tag Quad!
Matthew 'Brother' Wachtman
Ellicott City MD | 25 | Parkour Coach / Physical Therapy Grad Student
Brother's nickname came from being the little brother who tagged along to parkour jams attended by his older brother who was training him in the discipline. Over 11 years of training and hard work, he was able to keep up with the older athletes at jams, and eventually became one of the best parkour athletes around, doing well in parkour speed competitions and becoming a coach at APK Academy in DC. He still sees himself as an unknown and an underdog, which he feels will give him an advantage when he finally shows everyone what he can really do. An avid gamer, Brother's training for Chase Tag included playing DDR and getting into the competitive spirit with Smash Bros. He hopes to bring some legitimacy to parkour training with a graduate degree in physical therapy focused on the movement arts!
Eric Wolf
Kansas City MO | 35 | Body Piercer
Eric is the grand master parkour technician, with over 20 years of training and still going strong! A nomad and free spirit, he's lived all over the US including highlights like Hawaii, Washington, Utah, and currently Texas. Eric sees movement as the best way he knows to interact with the world and the lens through which to see life. Growing up he was always jumping and flipping in sports like gymnastics, diving, and cheerleading. His exploits as a parkour athlete have made him well-known in the community for his fluid, creative, and altogether unique style, leading many people to consider him one of the stand-out athletes in the World Chase Tag competition. He's always traveling and searching for new places to hone his craft as well as expand his abilities by learning new skills such as scuba diving, wakeboarding, mountain biking, motorcycling, and skateboarding.